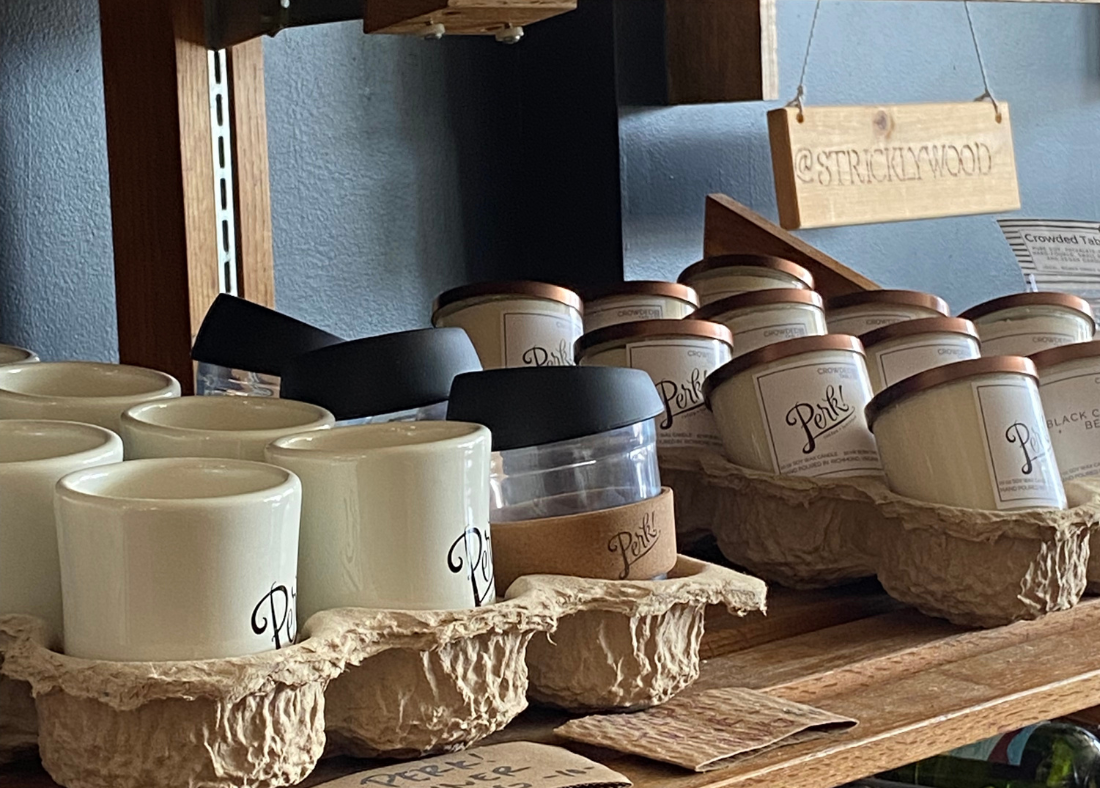 Pen Pals Newsletter | Coffee or Tea?
Hello Pen Pals,
The pandemic made many of us reevaluate how and where we were working. I know many of you left your offices in 2020 and haven't returned. Many jobs can be done at home just as effectively as in an office. A study I recently read from last year found that 61% of people with an office available to them were choosing to work from home instead. Many folks I speak with feel that working from home helps them create a more balanced home and work life. But recently I've noticed many are starting to go back into the office.
As I began Red Pen Virtual Assistants I was looking forward to working from home. I no longer had to be up, showered, dressed, and out the door by 7:10 am every morning. I could now slowly enjoy my coffee while checking emails. However, after a time, I realized I was missing a large part of what makes me happy as an individual. I missed talking with other people. Sure, I was "meeting" and talking with people by Zoom (all while wearing my pajama bottoms), but I missed the interactions with other people. I decided to sign up for a membership with Gather. Gather is a beautiful facility with private offices to rent and open co-working spaces. I have been very productive here and have found I've gotten to know a few people "around the office".
I have also learned the joys of working at the coffee shop. Richmond is fortunate to have many friendly, "non-chain" coffee shops where owners don't mind that you set up shop at one of their tables for a few hours. My favorite is The Local Cup in Mechanicsville and around the corner from my house. The Local Cup is truly a neighborhood shop and owners Christian and Jake make everyone feel welcome. They have recently expanded their space, and each time I go in the majority of the tables and sofa seats are occupied. It is an open and airy space that is warm and inviting. Their in-house roasted coffee is delicious and the baked goods are divine. (One of our Red Pen VAs is the assistant baker!) I highly recommend the butterscotch scone. So good!
Another coffee shop I enjoy is Perk! A bit out of my way, but when I am in between meetings I enjoy stopping in to this Bon Air shop. Also a very popular spot, Perk! has a funky vibe in a small space. Their coffee comes from local roasters, as do many of the ready to eat food items they have stocked on shelves in the store. Perk! offers a large selection of homemade breakfast and lunch items, and of course, the tasty baked goods. I sampled a walnut chocolate chip scone with a Chai latte when I was there last week. Delish!
So, I'd love to hear where you enjoy working. If you are back in an office I'd love to hear how it is going and if things have changed much since the pandemic. Or are you able to sneak into a coffee shop every now and then to get some work done? If so, which is your favorite?
Regards,
Melissa
Related Posts